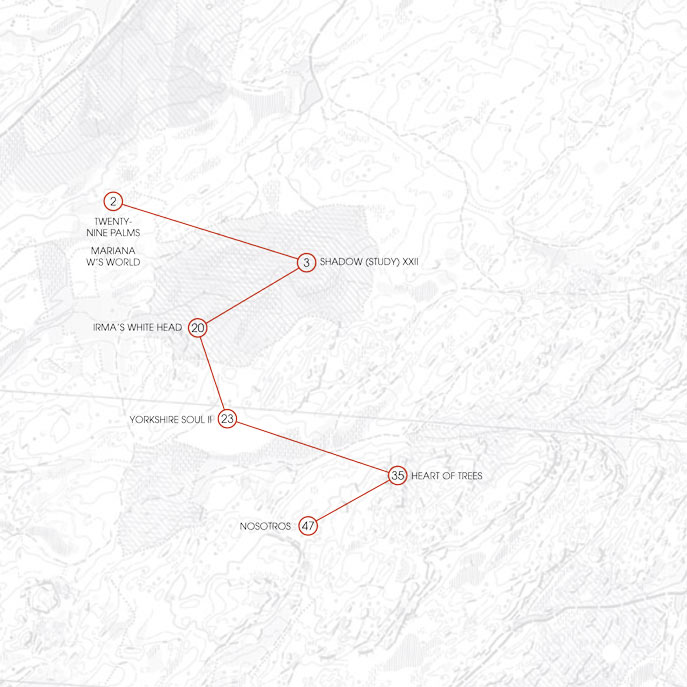 The 13th edition of Umedalen Skulptur is for the first time in history a one-man show. During previous years, from 1994 until 2010, a number of artists have been invited to present one sculpture each, creating a wide variation of group exhibitions. More than 200 sculptures have been exhibited so far, out of which the real estate company Balticgruppen has bought 35 for permanent placement in the park. Today, these works are forming an impressive and unique sculpture collection.
The most recent acquisition is "Nosotros", a five-meter high steel sculpture by the internationally renowned artist Jaume Plensa from Barcelona. The sculpture is already one of the most popular works in the park. Since Jaume Plensa is such an interesting, versatile and complex artist, it seems highly relevant to present an in-depth exhibition of his world of art. Therefore, we are departing from our tradition of group exhibitions, instead choosing to place one single artist in the spotlight. It is with great pride and pleasure that we introduce to you a solo exhibition with one of the most important contemporary artists; Jaume Plensa.
För trettonde gången arrangeras Umedalen Skulptur, men för första gången är utställningen en enmansföreställning. Tidigare år, från 1994 fram till 2010, har ett antal konstnärer visat varsitt verk i Umedalsparken i olika varianter av grupputställningar. Av dessa, totalt över tvåhundra utställda skulpturer, har 35 verk köpts in av Balticgruppen, och dessa bildar i dag en imponerande och helt unik permanent skulptursamling på området.
Det allra senaste förvärvet var den fem meter höga stålskulpturen "Nosotros" av Jaume Plensa från Barcelona. "Nosotros" kom snabbt att bli ett av de mest uppskattade verken i skulpturparken. Eftersom Jaume Plensa är en så komplex och mångfacetterad konstnär kändes det angeläget att ge en mer fördjupad presentation av hans konstnärskap. Det är av den anledningen vi nu bryter traditionen och väljer att sätta en konstnär i fokus, och det är med stolthet och glädje vi introducerar en separatutställning med en av världens mest betydande skulptörer; Jaume Plensa.